News
Scribble Interview with Kelly Daniels on WVIK
Interview
Listen to the Scribble Interview on WVIK, June 10, 2016
---
Lauren Wilson Interview with Kelly Daniels
Interview
Read and Listen to Interview at Assay: A Journal of Nonfiction Studies Fall 2014.
---
Author, Father Share Brief Reunion In California Surf
Interview
Read and Listen to Interview at WNIJ.
---
Emerging from His Fantasy World: Augustana Professor Kelly Daniels' Lean, Thoughtful Memoir
Interview
Read the interview of Kelly Daniels conducted by Jeff Ignatius.
---
Isthmus: A Literary Review, interview with Kelly Daniels
Read Review
Read the review by Jody Keisner at Isthmus.
---
Buffeted in His Father's Wake: Kelly Daniels' Cloudbreak, California
Read Review
Read review by Paul Wilner at Zyzzyva.
---
Short Story, "Martini's Law"
"Martini's Law"
Read Kelly Daniel's new story, "Martini's Law," in Fifth Wednesday Journal. The story, an underwater thriller, has been adapted from his current novel in progress.
---
Author Profile on mlive
Here
"When Kelly Daniels was in the ninth grade, his surfer dad came and picked him and his younger brother up from school. He had an announcement: He had shot and killed his cousin during an argument at an airport bar, while in a drug- and alcohol-fueled haze...."
---
Arts and More, Interview on WMUK.
---
Publisher's Weekly
Publisher's Weekly Review
Read what Publisher's Weekly has to say about Cloudbreak, California.
---
"The whole father-son thing" drifts into focus in
memoir of killer's son.
ForeWord Review
Karen Mulvahill reviews Cloudbreak, California on ForeWord Reviews.
---
June Sawyers, Booklist Review
Booklist Review
Read the Booklist Review of Cloudbreak, California by June Sawyers.
---
Augie Minute with Kelly Daniels on Cloudbreak, California.
Author Kelly Daniels shares some of his motivations and some background for writing his memoir.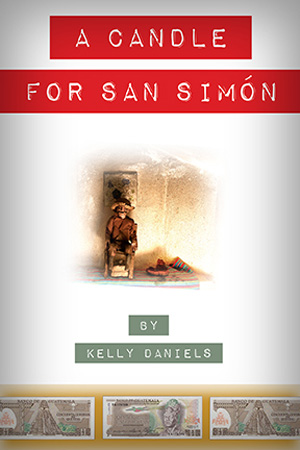 Coming Soon - Released on June 15
Pre-order your copy at: